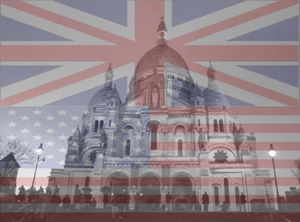 It's no surprise that Montmartre is the most visited place in Paris. This hill was once home to great artists such as Picasso, Matisse, and Renoir, and musicians like Django Reinhardt and Edith Piaf. Today, it remains the most romantic and bohemian place in Paris!
As we walk through Montmartre's quaint streets and back alleys (the setting for the film Amélie), we will uncover its unique history and legend.
We'll pass the famous cabaret Lapin Agile which was a festive and noisy place to meet friends, artists and poets. We'll visit the birthplace of the avant-garde cubist art schools at the Bateau Lavoir. As we explore, vineyards and windmills will bear testament to a time when Montmartre was a flourishing rural village completely separate from Paris.
But Montmartre's peaceful façade hides a bloody past. It was the scene for numerous resistance and revolutionary battles throughout history. We will remember the heroic Frenchmen who defended Paris against the Russians during the siege of Paris in 1814, and honor the victims of the "Bloody Week," when French armies in 1871 put down the Paris Commune socialist revolution.
Finally, we'll climb the hill to arrive at the beautiful basilica of Sacré-Cœur before going back down to the infamous Moulin Rouge.
Montmartre is all of this and even more...