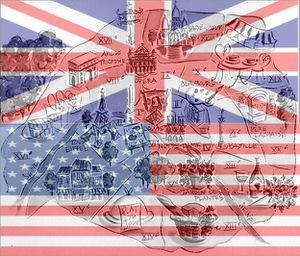 work in progress
Notre-Dame, le Louvre, la Tour Eiffel, les Champs-Elysées, Montmartre, l'Opéra Garnier and many more... You are in Paris! But how much time do you need to see all of this? Do you have that much time?
You don't have much time and you really want to explore this incredible city: leave your maps and guides behind, do not plan your day to the minute to fit everything into one little day and follow me!
We will take the shortest and nicest paths to go and see all the mythical places of the City of Lights. In four little hours, we will discover the different sides of Paris: the sacred "Notre-Dame" and the infamous "Moulin Rouge", the trendy "Champs-Elysées" and the fascinating "Louvre", the chic of the "Opera house" and the bohemian life of "Montmartre".
During this full immersion into the cultural life of Paris, we will find out the little habits of the inhabitants of this great city and at the end of our tour, you will truthfully be able to say: "I've lived in Paris for a day!"