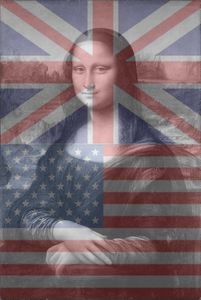 A visit of the Louvre Museum in just 2 hours? Yes we can!
if you want to cover all the 60,600 m² of the Louvre Museum you will need the training of an Olympic champion, but a condensed tour in two hours is possible. To achieve this feat you need two ingredients: first to select all that you definitely want to see from among the 35.000 exposed works, and next to organize your journey.
Follow me across short cuts through galleries, where we will feel like Indiana Jones discovering the archaeological treasures of the Museum. We will learn about ancient Mesopotamian law through the "code of Hammurabi," admire the ancient beauty of the "Aphrodite of Milos" and celebrate the goddess Nike with the "Winged Victory of Samothrace."

Fast forward through time and Canova will charm us with his "Cupid and Psyche." Afterwards, Eugène Delacroix will inspire us to cry for revolution with the "Liberty Leading the People." last but not least we will meet the queen of the Louvre, "Mona Lisa," together with the Italian Renaissance paintings.